How Agricultural Drains Wreck Houses
Sometimes agricultural drains are used to fix slab heave and reduce cracking in houses.
However, if agricultural drains are specified or built incorrectly, they can easily be the cause of uncontrolled movement and cracking in your house.
What is an Agricultural Drain?
An agricultural drain is a slotted pipe placed into a trench that is backfilled with rocks or sand and often a slotted PVC pipe. The aggie pipe is put there to drain away any water that is in the ground.
Groundwater or surface water that seeps into the trench falls through the rocks and is carried away by the slotted PVC pipe.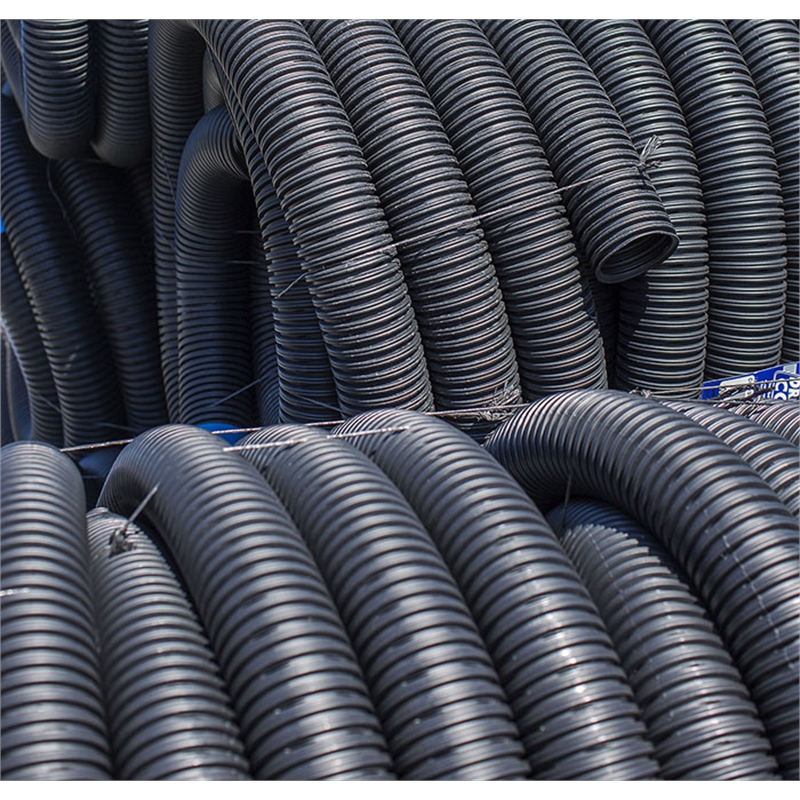 Construct Agricultural Drains by
digging a trench
placing a slotted PVC pipe in the bottom of the trench. The pipe is, often protected by a geofabric. This is a sock that keeps the dirt out.
backfilling the trench either to the surface or just below the surface with 10mm or 20mm gravel.
sometimes the entire trench is wrapped in geofabric filter material for maximum protection from silt.
"Online Waterproofing Shop believes that the use of GEOFABRIC, which is a filter will completely negate the use of the agi drain as the GEOFABRIC will become clogged with soil until it completely keeps out the WATER TOO! Effectively Aggie-Pipes are Sand Filters"
How Agricultural Pipes Wreck Houses
Agricultural pipes are meant to remove water from the ground. Agricultural pipes wreck houses when they become the source of moisture in the ground.
If your agricultural pipes are connected to your roof downpipes every time it rains water can flood back into the agricultural pipe and flood the trench that is meant to be collecting water!
That water then soaks into the ground and can affect your house footings.
Never connect agricultural pipes to your roof stormwater system!
The Best Way to Install Agricultural Pipes
This is the best way to install agricultural pipes:
Connect agricultural drains to their own pipework system. Do not connect soakage trenches to the roof stormwater system.
Ensure the agricultural pipe AND the bottom of the trench are graded in the direction of water flow. Water in and around the pipe should always be able to drain by gravity along the trench.
Position agricultural drains no closer than 1m from your house footings. Use solid pathways or grade the ground away from your house for the first metre.
Never run slotted aggie pipe drains UNDER your house. Use only solid pipes under your house. Try not to introduce water under your house.
Use silt pits where required by the National Construction Code. Don't forget to keep silt pits clean of silt and debris.
Use geofabric and geotextiles to keep silt out of the soakage drain and pipe.
More About House Drainage
Keeping water away from your house footings is one of the best ways to improve the performance of your house. This is especially true if your house is built on reactive clay soils.
The Australian standard for residential footings and slabs stipulates 50mm ground fall away from your home over the first metre.
Known as surface drainage. The smaller the site or land size harder it is to achieve.
Some buildings are built right to the boundary and you don't have control of the ground levels or surface drainage next door.
On sloping blocks that are dug out to create a flat block, stormwater that falls between the house and the retaining wall has nowhere to go unless there is good surface or sub-surface drainage.
Only Use Agricultural Pipes:
Agricultural drains are used as a last choice. When management of surface water isn't enough to remove excess water. Too much water soaking into the soil will not improve the performance of your house.
Sometimes the water is already in the ground and it needs to be removed. This is the true benefit of soakage trenches and agricultural drains.
Use Subsoil drainage systems when:
Water is soaking into the ground uphill from your house and running through the ground towards your house.
Behind retaining walls.
Adjacent to basement walls.
Adjacent to deep footings.
On the uphill side of the cut and fill sites.
"Remember Aggie Pipes or drains are only effective until they clog. Even using cleaning points will be of little or no benefit. When does your Agi-Pipe structure become just a blocked sand/earth filter?
– see what happens when the pool sand filter clogs –
Ask yourself, can an Agi-Pipe structure (stone/gravel then sand) be backwashed completely?
So to overcome this fault, surface drainage is best but if you have a source of water from elsewhere  then use of Drizoro Maxseal Foundation below grade to waterproof your structure can be a lifesaver."
Check out the other articles on the use of Aggie Pipes and How Agricultural Drains Wreck Houses
or the disadvantages of using Geotextile around Drainage Pipes
Use of Agricultural Drains around new homes
Should you be looking for information regarding agriculture drains you will have learnt they are found under many names such as ag drains, aggie pipes or drains and more.